The traditional Hawaiian dish, poke (pronounced POH-kay) has become one of the fastest growing food trends in recent years. It first blew up in LA but has rapidly spread to major cities across the country via fast-casual chains. Made with fresh sushi-grade fish, rice and veggies, poke is healthy, tasty and leaves plenty of room for customization and creativity. Here are 11 of the best places for poke around the U.S.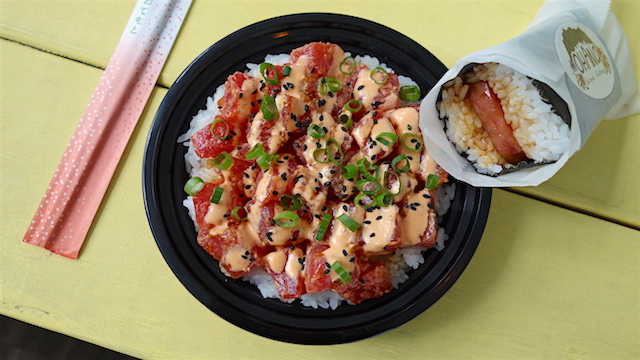 Denver: Ohana Island Kitchen
Louie and Regan Colburn's Hawaiian luncheonette went from a walk-up window to a brick-and-mortar in what may well be record time — just a few short months upon its opening last year. And it was all thanks to poke. After all, as an island native, Louie comes by the house specialty honestly — which means that trend or no trend, shoyu or spicy, Ohana's bowl is the real deal. But for the total package, throw in an order of Spam musubi and a can of UCC Kona Blend Coffee.
2563 15th St. #105; 303-718-6580